From Seahawks.com photographer Rod Mar's excellent Eye On The Hawks photoblog and NFL.com.

Wear a suit to work, then put on khakis and a hoodie. Peter Pan's got nothin' on Peter Carroll.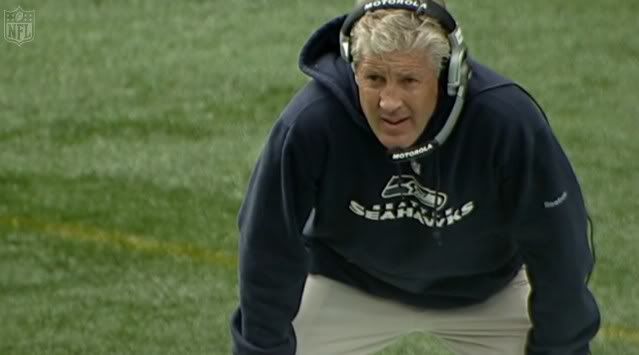 "Is Singletary actually wearing a wooden cross? Damn. That's ballsy."

A coach dancing on the field is unsportsmanlike conduct and opens him up to ridicule in a segment of "C'mon man!"

Hasselbeck exults as a stoic parabolic microphone operator tries to pick up any balls-related conversation.

"Dude! BALLS!! These are my big balls! But in this context they represent your big balls!"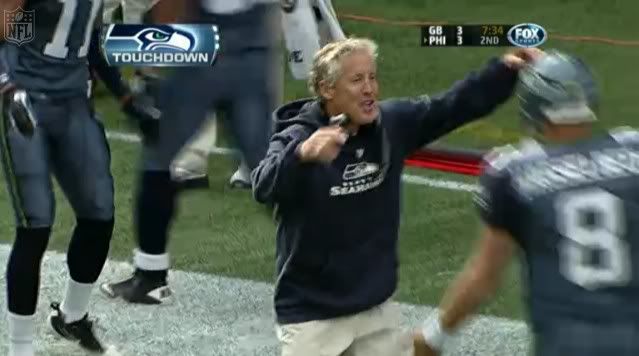 "Yeah baby! Big Balls Matt! That's you! Your number is two big balls lying on their side!"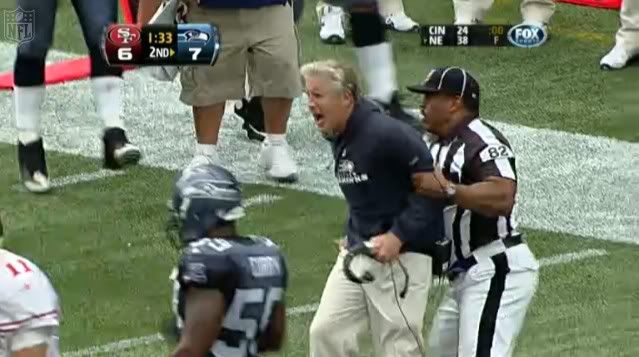 "You got no balls, Alex Smith! You got no BALLS!!"

A truly big ball.