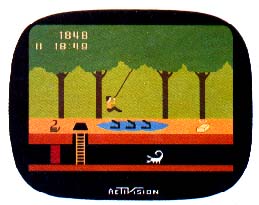 The Hawks are easily one of the most frustrating teams in football. Practically gifted a division crown, they are seemingly neither a sure contender nor sure patsy. The talent exists for them to make a playoff run, even with Dallas and Green Bay steadily pulling away from the pack, but they also possess enough age and inconsistency to suffer one of those one and done playoff blowouts that somehow suck worse than not making the playoffs at all. That's why though the Hawks should have no problem liquefying one of the all time worse teams as measured by DVOA, a certain creeping dread pervades every Hawks' contest. In that spirit, let's detail the Hawks two most possible pitfalls. Start with the bad, move to the good, right?
Vernon Davis: In Week 6, the Hawks helped one struggling athletic marvel to find some sort of groove. Reggie Bush's play in the first half, along with some very good fumble luck, keyed New Orleans' upset victory. As frustrating as Boone Stutz's lateral to Pierre Thomas was, plays like that do happen in the NFL. They are part of that all important luck factor existent in any and every contest. Likewise, though Seattle is categorically the better team entering tonight's contest, that doesn't mean they'll win. A little luck, and the right matchup is enough to decide 60 minutes of football.
Vernon Davis is, for now, only a superstar in the fantasies of certain native San Franciscans. The danger is that VD should awake from his dormancy and break out all over Qwest field. The mismatch exists in both the Hawks' overall inability to cover tight ends and the specific weaknesses of left corner Kelly Jennings. Jennings is a fine young cover corner, but he has neither the height to out compete Davis for jump balls nor the strength to tackle him in the open field. Davis is toolsy as hell. His combine (40: 4.38, Bench: 33, Vert: 42) was unrealistic by Madden standards, but has yet to translate to on-field production. Still, Davis has the raw potential to become a Antonio Gates-level nightmare mismatch that makes every player around him better. Beating him is about keeping Alex Smith uncomfortable in the pocket. If Smith is dishing to Davis as a checkdown, Davis lacks the possession skills to be a first down force. If Smith gets to wind up, Davis has the downfield skills to turn a few chucks into a few scores.
Keeping it Close: One thing I was not convinced of after watching the Hawks pound the Niners in Week 4 was Seattle's ability to consistently stop Frank Gore. Gore's cutback style and ability to break tackles seems perfectly suited to exploit the Hawks rush defense. Specifically, the Hawks have problems with overpursuit, biting hard on misdirection and allowing gaping cutback lanes. Taking Gore out of the contest is about scoring points. Seattle's offense must be able to get on top of the Niners, force them into a pass first offense, and make whatever possible big gains by Gore immaterial. Should they let the Niners hang around: have too many drives stall without points, fail to convert in the redzone or cough up an inordinate amount of turnovers, Gore becomes a mounting threat. Threat enough, in fact, that he could decide the contest.